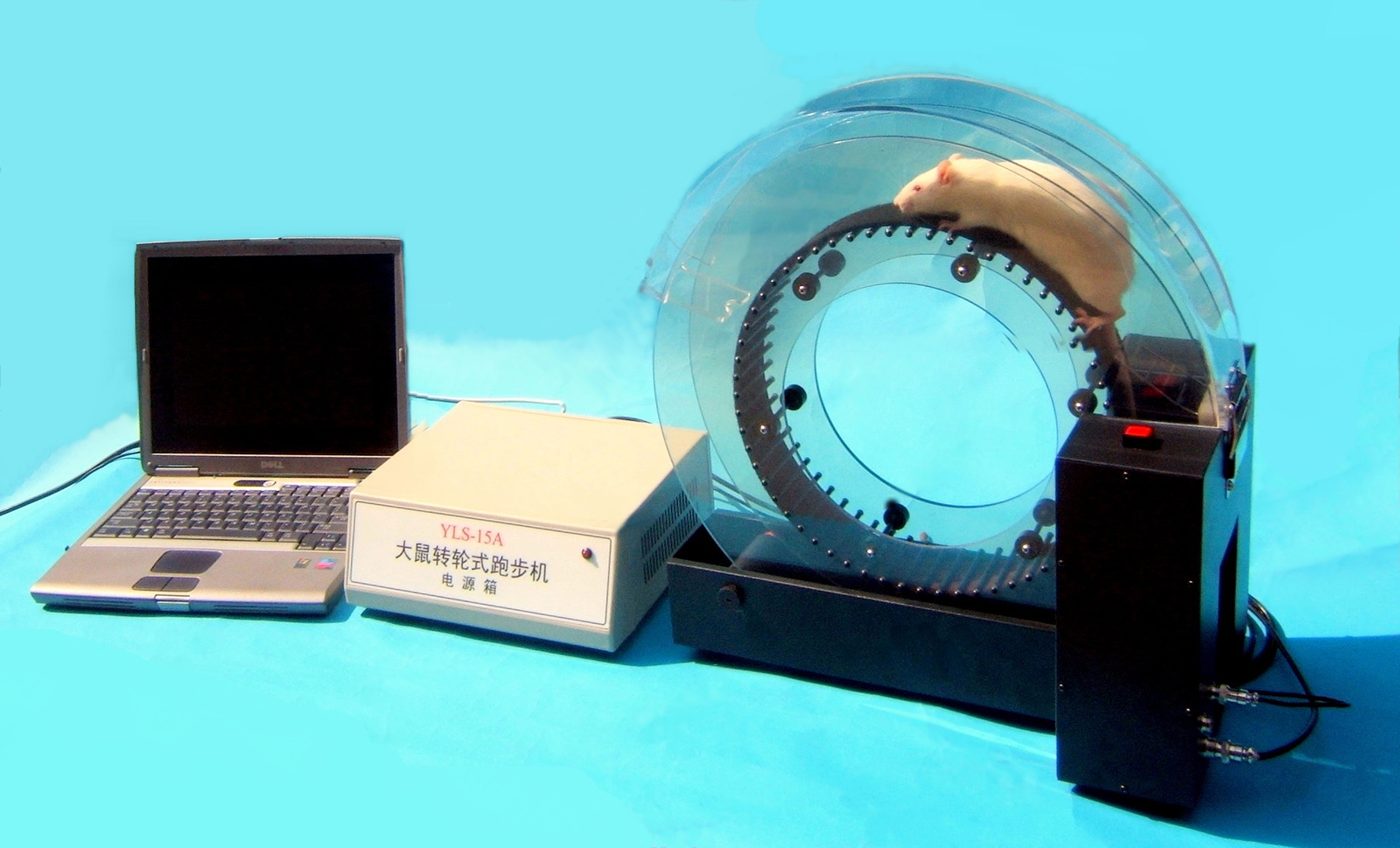 The rat-running wheel is different from the treadmill. It is easy to use, has reasonable structures, and a good-looking appearance.
The wheel comes with a round running track and a shaft-less wheel cover. The running track is meeting the requirements of the animal's physiological structure.
The stimulation electrodes ensure that the animal can reach their limit. A laptop controls the rat-running wheel, and a PC can connect and record up to 32 running wheels, available to collect more sample data simultaneously and under the same condition.
Advantages of the rat running wheel
Convenient man-machine interaction
Accessible to config parameter settings
Improvement of data collection
Visualized observation of animals' running
Real-time display of data export
The efficient and innovative exhaustion index parameter setting can genuinely reflect and test the physiological state of fatigue.
The simple structure of the wheel enables stable and long-term running
Independent single-channel can combine to multi-channel
Low self-weight 5.5kg, due to polycarbonate (bulletproof glass) and ABS engineering plastic, which is crash-proof, resistant to acid and alkali
The rotary structure minimizes the volume of the wheel
Specification
Exhaustion testing index range: The experimental animal (rat) can rest for 30-600 seconds each time, and the adjusted content is 1 second.
Exhaustion judgment condition: (0-255) minutes, endured the longest electrical stimulation time (0-255) times.

Exhaustion means that after the animal endures a certain electric stimulation period, the wheel is stopped in the protection state to enable the mouse or rat to rest accordingly. The wheel will start running after the break. If the experimental animal cannot continue the running, then it can be deemed as exhaustion.

Control equipment: a PC controls the running wheel with a clear interface screen.
The laptop can control up to 32 running wheels simultaneously, which can run synchronously and independently. You can turn on and each wheel off separately.
The control interface screen can display the running time, running distance, the number of stimulations, and rest times of each running wheel.
You can export the data to Excel, which is easy for statistics, analysis, and archiving.
The wheel's material: made of polycarbonate and ABS engineering plastic, enable the wheel has features of impact resistance, corrosion resistance, easy to clean, and long service life.
Powerbox:

Input AC voltage 220V.
Output power 145W.
Each power box can offer power for eight wheels.

Volume a wheel: 450mm×240mm×500mm.
Wheel size: 450mm outer diameter, 300mm inner diameter, 65mm wide.
Treadmill size: 65mm wide, 75mm high, 650mm long.
Weight of the wheel: 5.5kg.
Related peoducts